To validate ownership of your domain your are required to add a TXT entry in the your DNS records. The following sections describe the process to add a TXT record in Cloudflare, Godaddy.
Adding a TXT record in Cloudflare
Log into your Cloudflare account.
Choose the domain you want to verify.
Click on the DNS menu item at the left side of the screen

Click the blue Add record button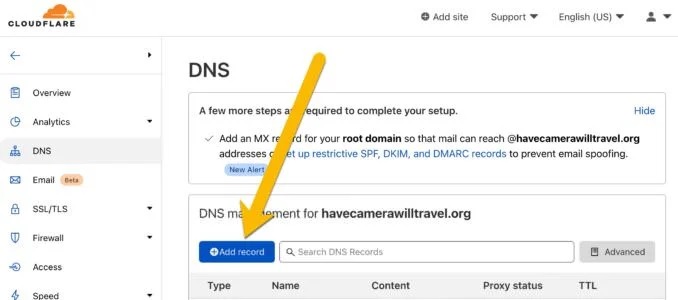 You'll get a pop-down panel with various fields. It looks like this: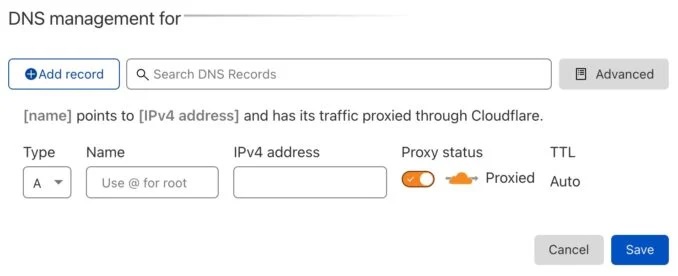 Change the Type field is a drop-down menu to TXT.
In the Name field, enter the @ symbol. This stands for your root domain.

Copy the text provided in the Content field.

Leave the TTL field to Auto
Once you've entered that, hit the Save button.
Adding a TXT record in GoDaddy
Sign in to your GoDaddy Domain Portfolio
Select  Domain Edit Options next to your domain
Select Add to add a new record.
Select TXT from the Type menu options.
Enter the details for your TXT record

Name: The host name for the record. Type @ to put the TXT record
Value: The text string for the TXT record.

Select Add Record to save your new TXT record.
Most DNS updates take effect within an hour, but could take up to 48 hours to update globally.