Protonlinks Closed Beta Startup Guide
This guide will provide you a quick checklist to follow during the Protonlinks Beta: During the Beta you are kindly asked to record your experience on this Google form. We'll be using your feedback to improve the system. Scroll down and follow the steps.

Step 1 - Signup To the Protonlinks Client Portal

Go to buy.protonlinks.com and Signup to Protonlinks. You'll receive a verification email. Verify your account and add the requested details.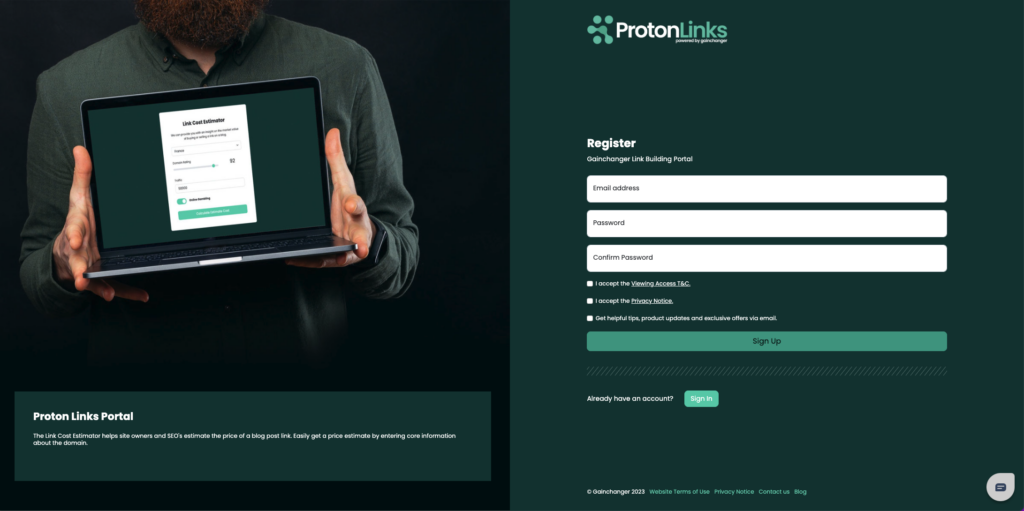 Step 2 - Contact support to Request Verification

Great work, you're in. But you don't have access to view domains. Click on the chat symbol on the top right hand corner of the dashboard. Contact support, advising your Protonlinks account email address and that you would like to be verified.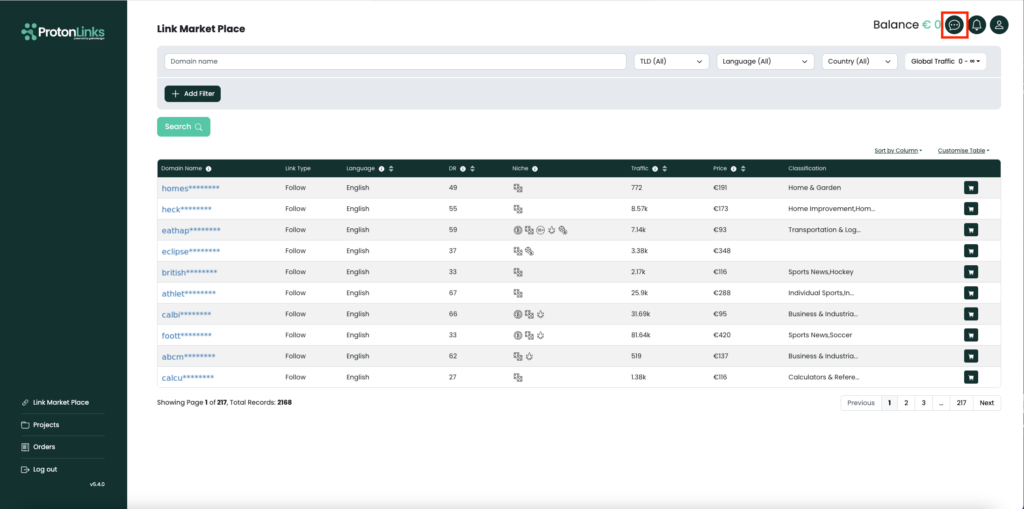 Step 3 - Request top up of 500 Euros

Now that you are verified, let's get funds in your account, to enable link purchasing. Click on the order button, or the account balance as indicated above to reach the account top up interface.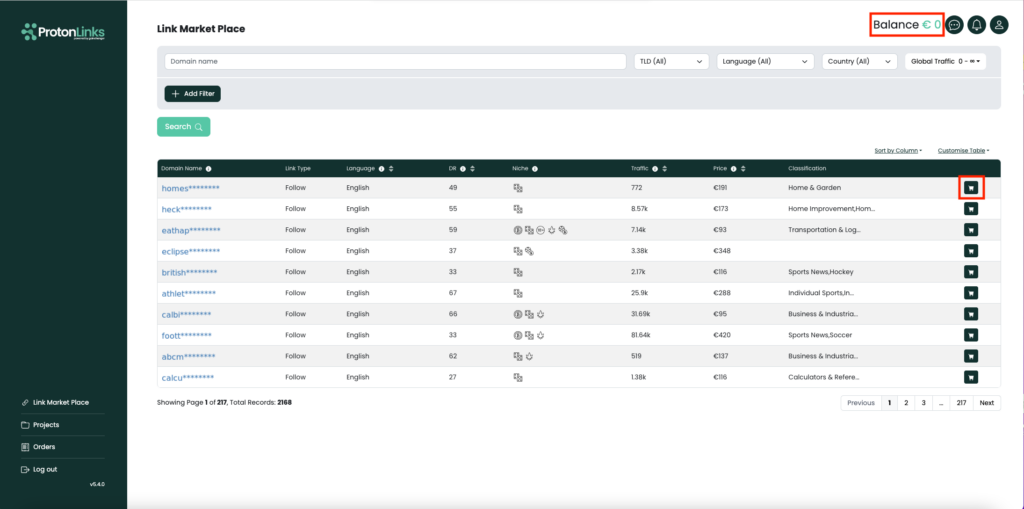 Next, click the "Top Up" button and request 500 Euros. Following this request contact customer support with with your registered email account and the following text "500 Closed Beta". Example below: 
[email protected] 500 Closed Beta. 
Our team will manage your request and proceed to fund your account.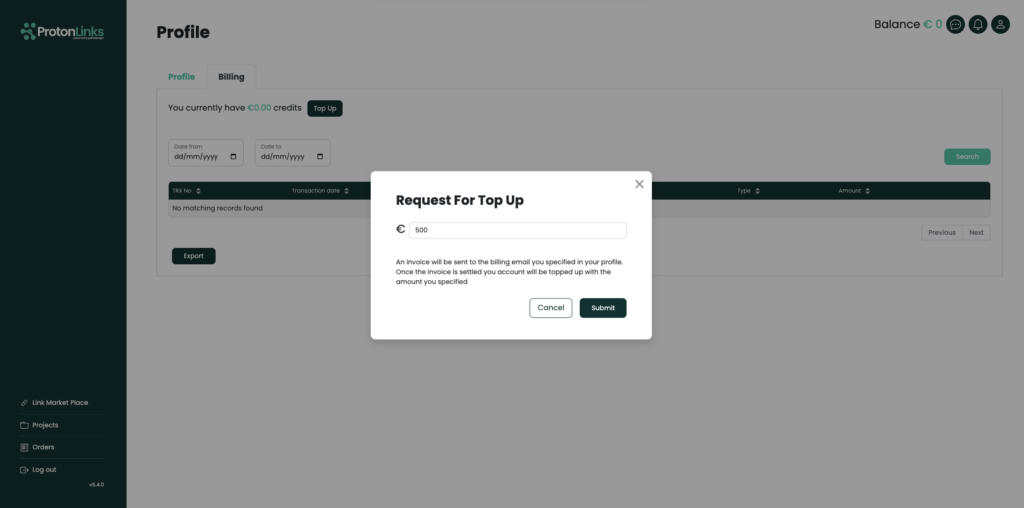 Step 4 - Go to Marketplace

Great, you've requested funds and our team is working on getting those funds added to your account. Once the account balance has been updated, you will be notified via email. At this stage funds have been added to your account. Go back to buy.protonlinks.com/marketplace and start browsing domains!
Use the filtering options to narrow down your search and select the right links for your needs. Add filters which help you find the right domain.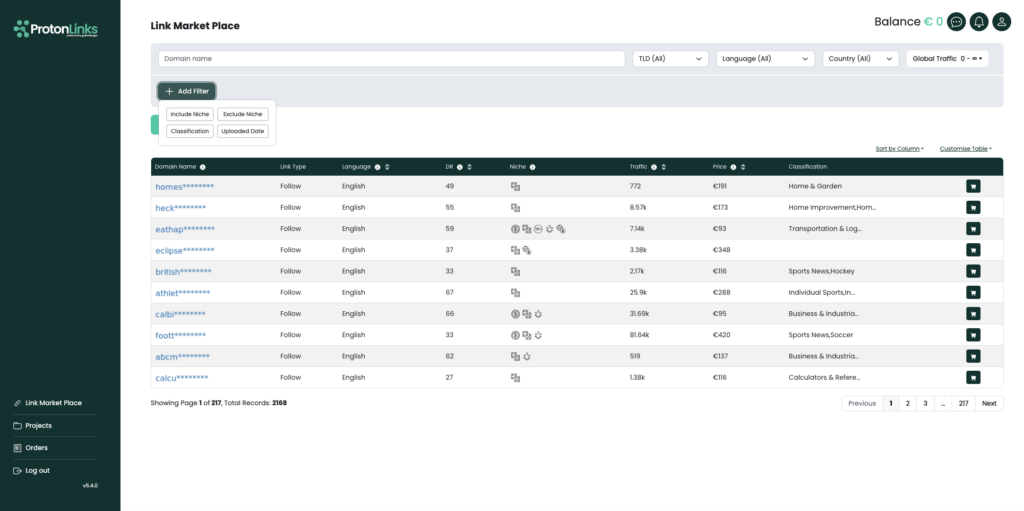 Take note of the marketplace sorting and customisation features. To tailor the experience to your needs.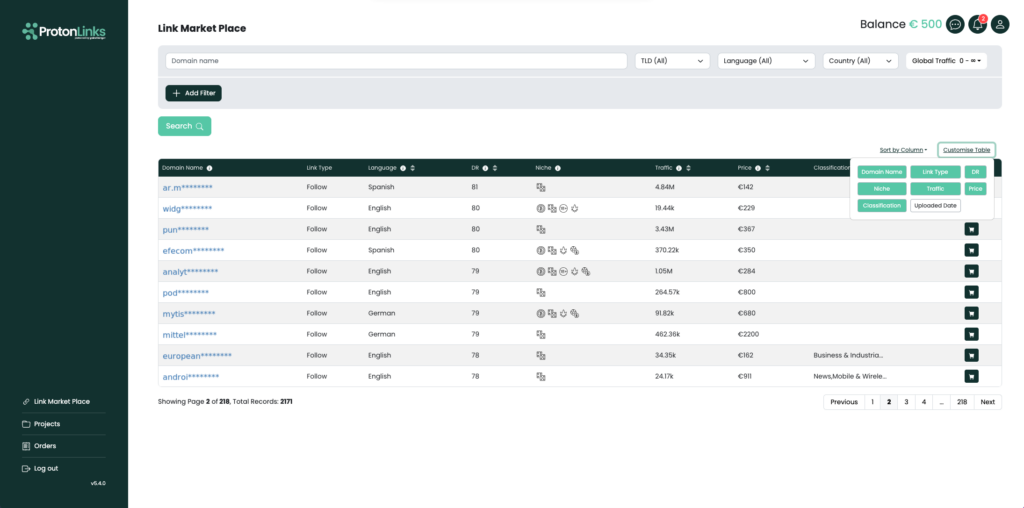 Step 5 - Select Domain and Create Project

Now that you've been presented with relevant links, proceed to purchase one of them. Before you can buy a guest post, a project must be created. Projects will ensure you are presented with the right link price according to your niche and help you keep track of links you purchase for this project.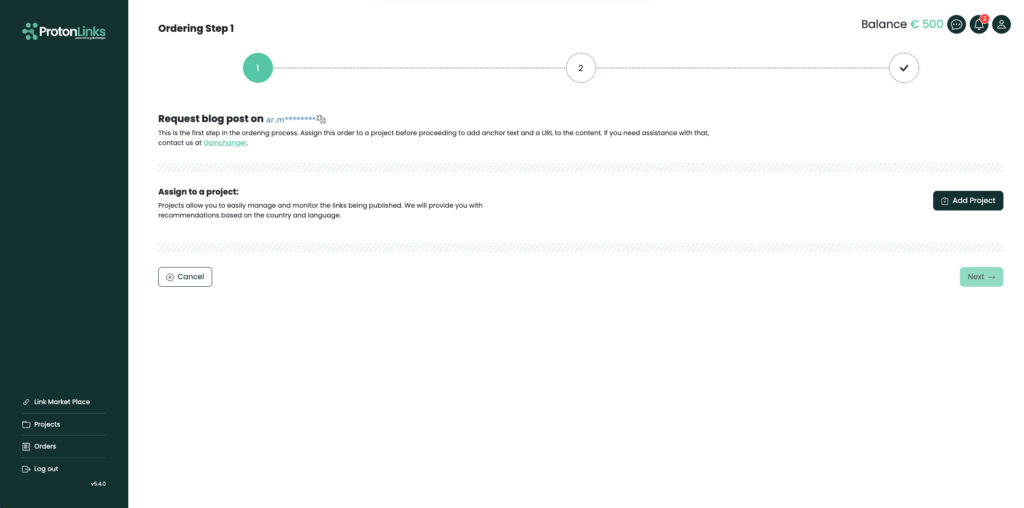 Next you'll be asked to select the Target URL this guest post will point back to. The Anchor Text is the clickable text which links back to the target page you define as the Target URL. This is an important signal to help Google understand the keywords you are to rank on. Add descriptive notes about any requirements or important information you would like to relay to our content writers.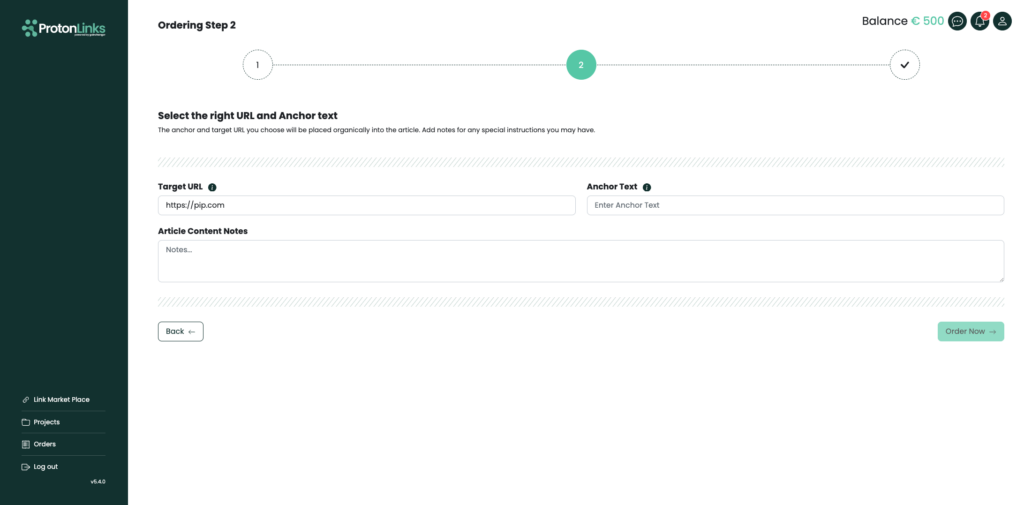 Step 6 - Complete the Ordering and Process

You'll now be able to keep track of your order and get notified by email about the progress.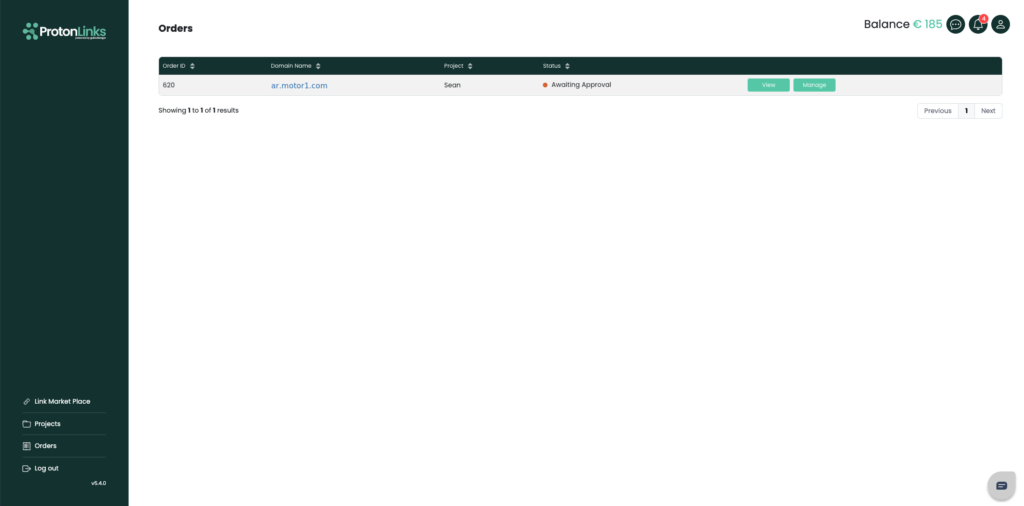 Step 7 - Provide Feedback

Congratulations, you have now completed the Protonlinks Closed Beta and have become a Very Important Protonlinks Person. To benefit from our VIPP program and to complete your Closed Beta, we kindly ask you to provide your feedaback here: Closed Beta Feedback Form
 We will be in touch to set up a follow up call to hear first hand about your experience and how we can improve it.
In the meantime, feel free to continue using the system and get in touch with our team about any questions or feedback you may have.
This guide will be available in the confirmation email sent to you once you are confirmed for the Protonlinks Closed Beta.
Upon confirmation for the closed beta program, go to the billing section of Protonlinks and request 500 Euros. Speak with our customer support for the top up to occur.
Click the chatbox to the bottom right of the screen or in the menu while logged into Protonlinks.